Mobile application for buildings and condominiums SPOT

MOB
Access to the services of your buildings, communication and collaboration between occupants
Quick access to your building's services (company restaurant, WiFi codes, concierge services

Publication of News from your building by the manager or guard, and reception by users in real time on their mobile

Reservation of your building's resources (meeting rooms, parking spaces, tennis courts, etc.

Collaboration between users: creation of sporting events, carpooling proposals, classified ads, etc.

Access badge to your building, mobile call from elevators …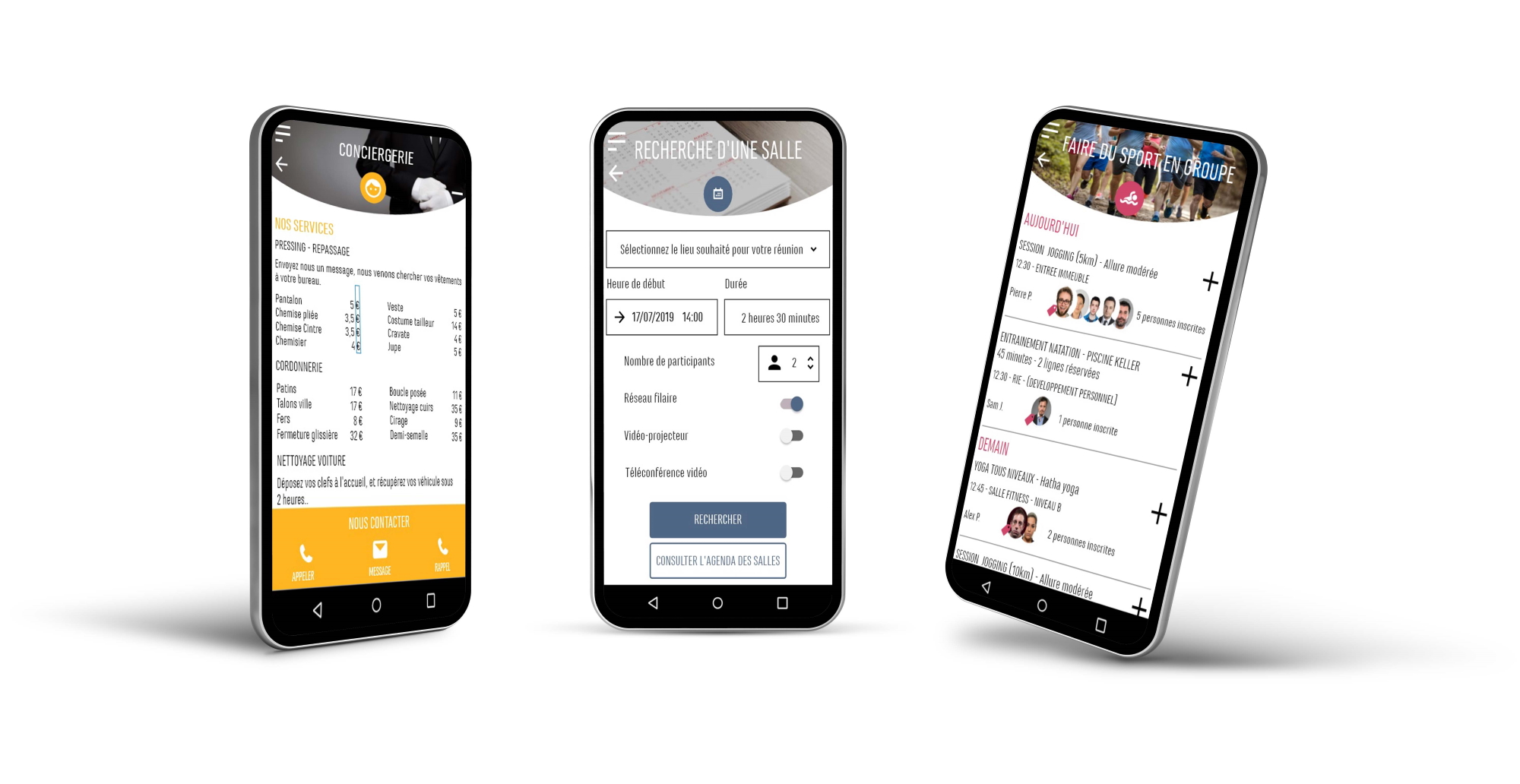 Publication of News and Alerts
At any time your manager or guard can publish and broadcast news or alerts to occupants
From its interface, the manager can publish NEWS or ALERTS, in order to inform the occupants. These are notified on their mobile that a News has been published, they can consult it. News is made up of images, texts, links, etc.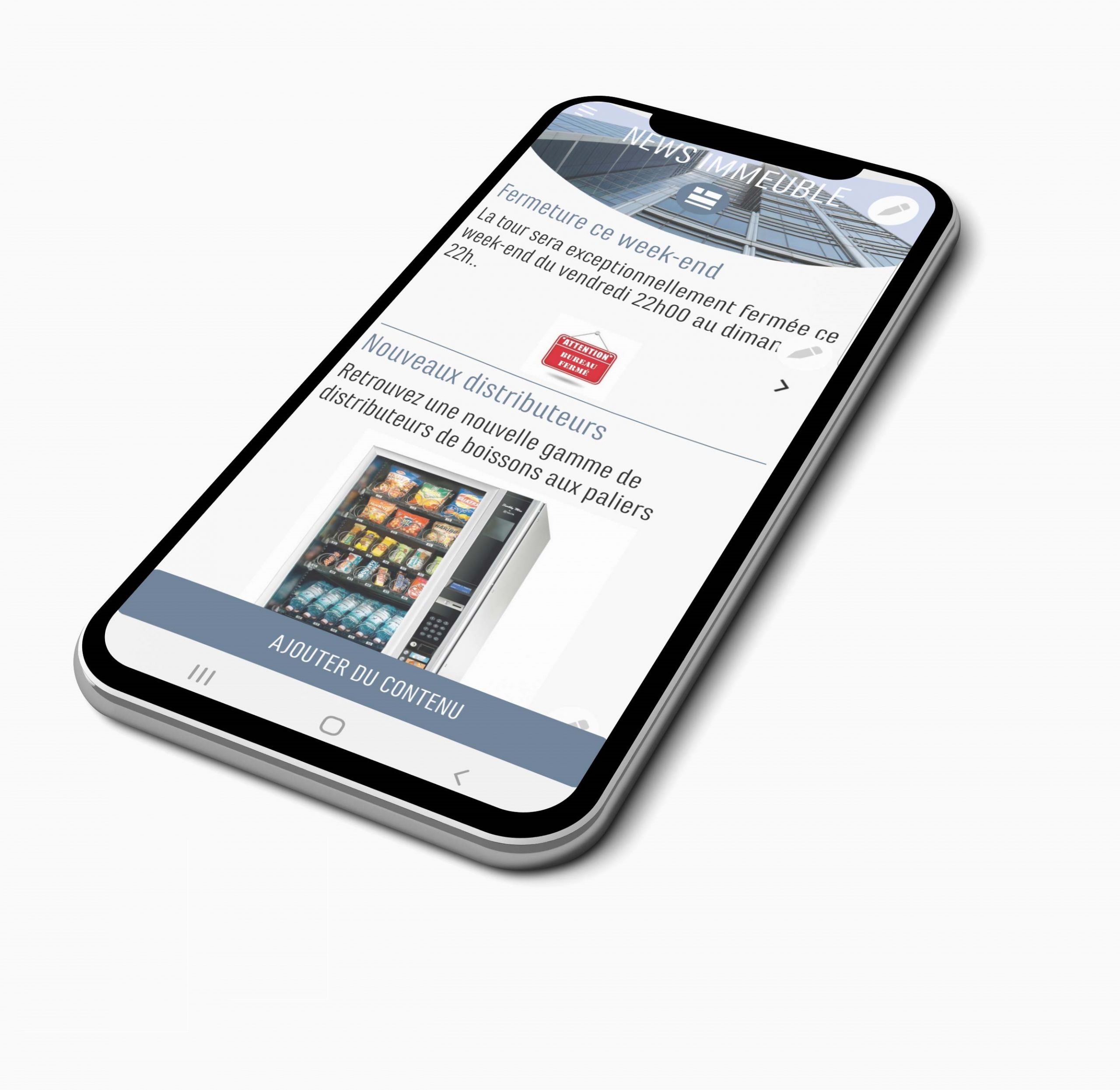 Building services (concierge, Wifi, RIE)
Each department in your building is accessible from a tree structure in your application
Whether it's providing users with the building's WiFi code, the company restaurant menu or the various services of your concierge, it's possible on your application. These additional menus can easily be created by the building manager from his application, or, in the case of more complex components (link with your concierge service provider for monitoring requests, etc.) via our personalization service .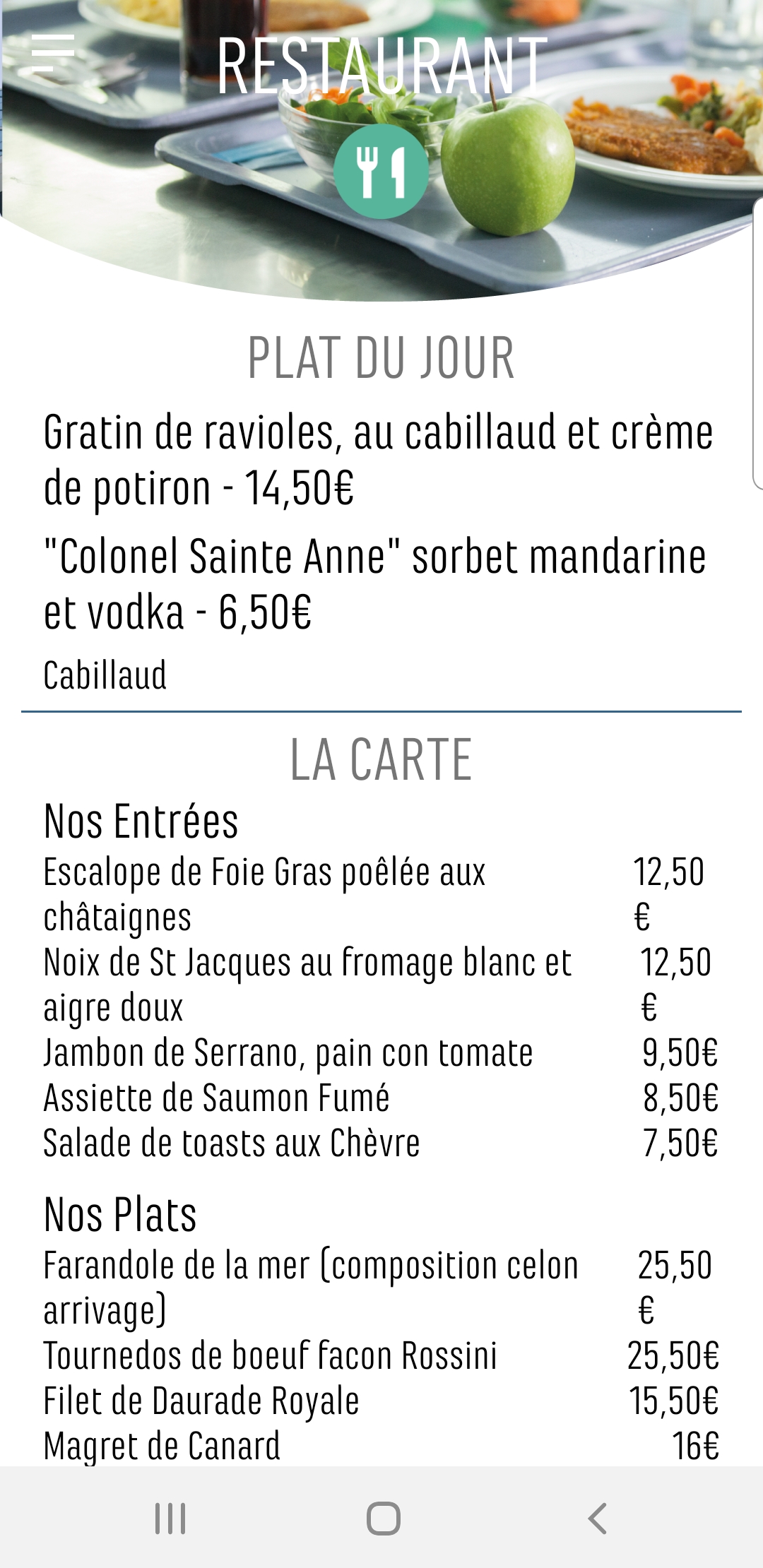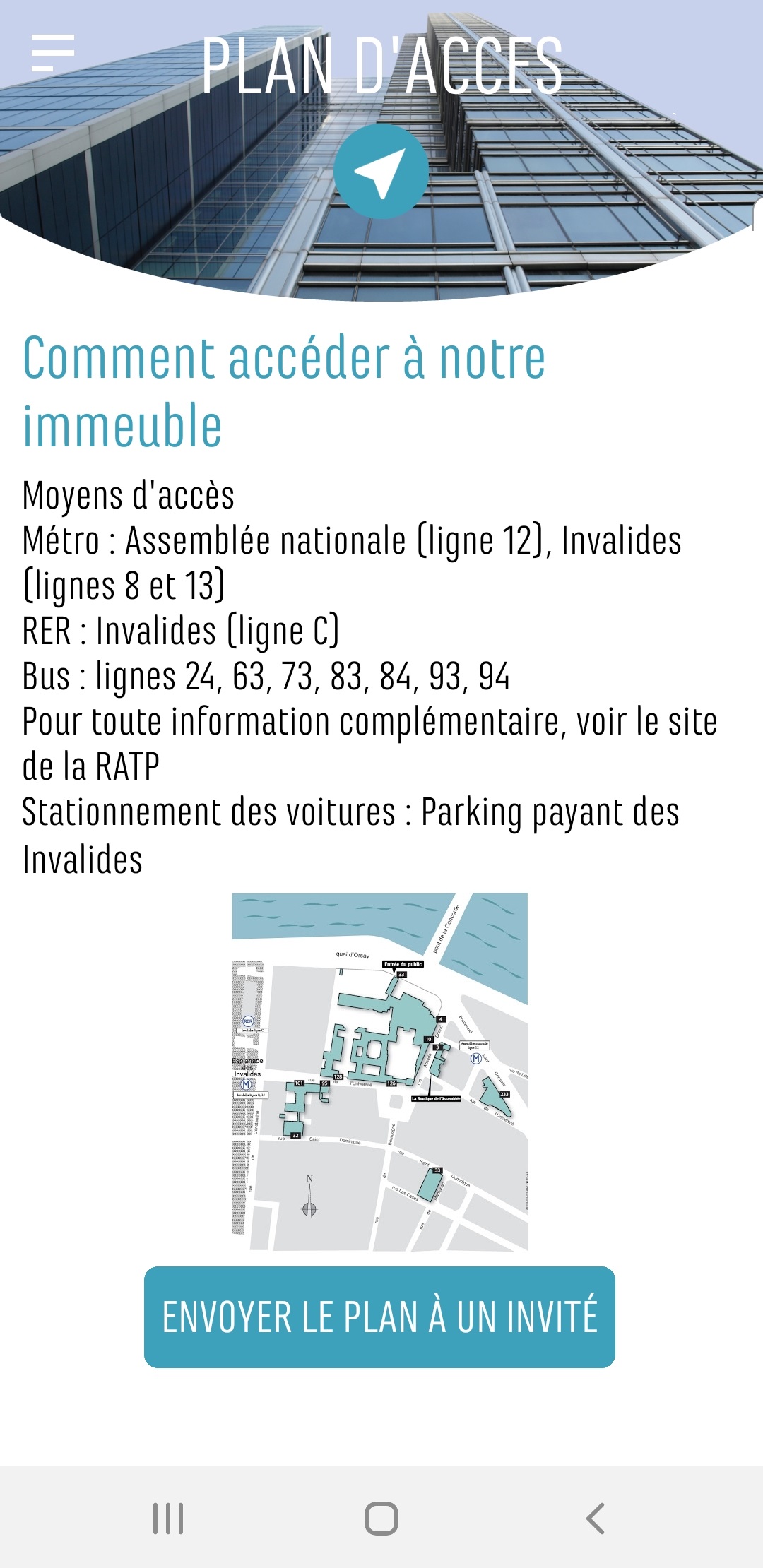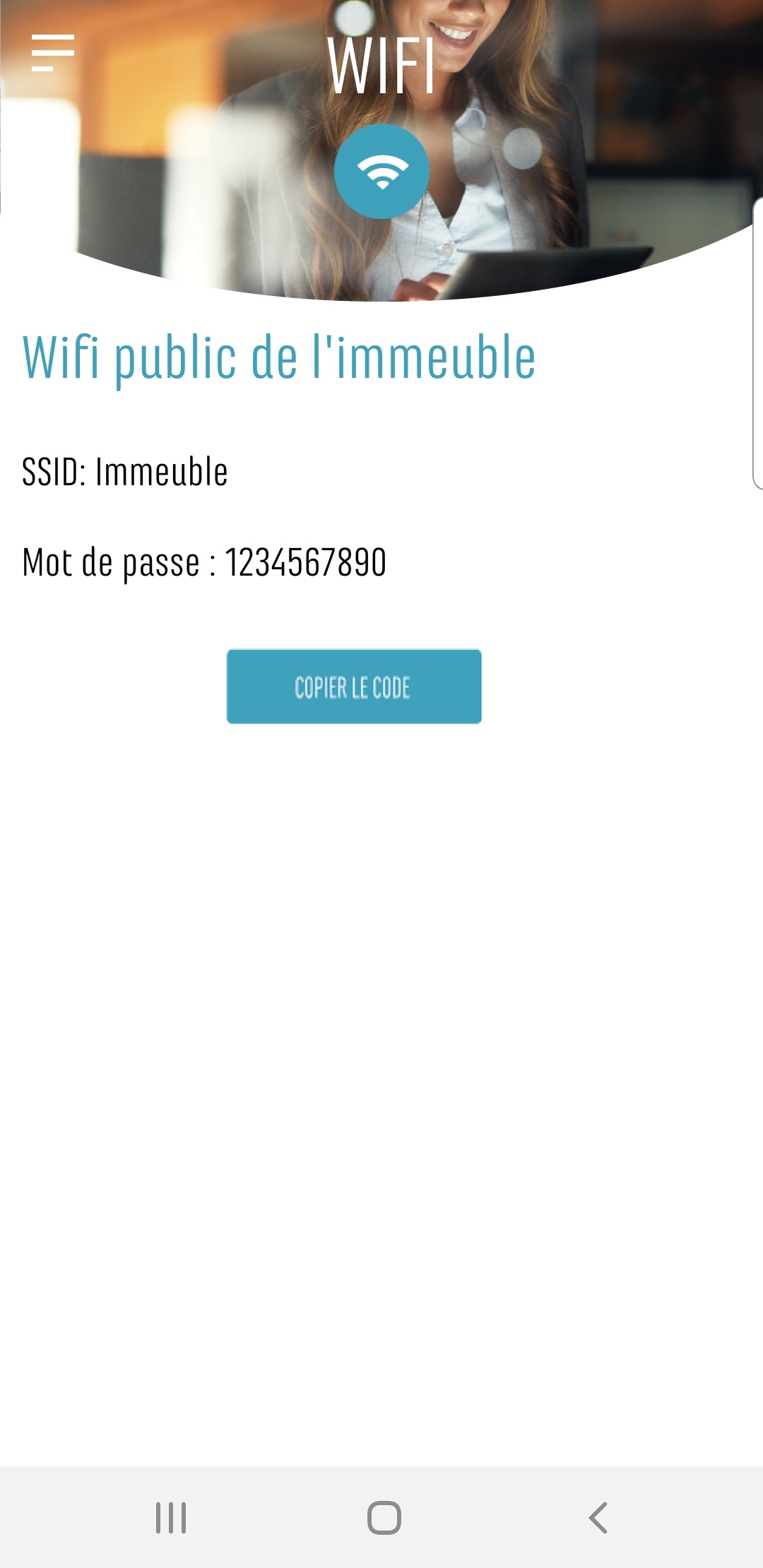 Reservation of resources (rooms, parking spaces, etc.)
Users access the reservation of meeting rooms, parking spaces or charging stations
As well as other resources in your building. They can invite other users etc.
A powerful tool for collaboration between your occupants (sports, carpooling, classified ads, etc.)
Your occupants can create and participate in sporting or cultural events, offer carpooling services, publish classified ads, etc.
Each user can create and choose to participate in sporting or cultural events.
What could be simpler and more reassuring than renting your house or selling your car to a loved one? Thanks to SPOTMOB, every user can create and view classified ads.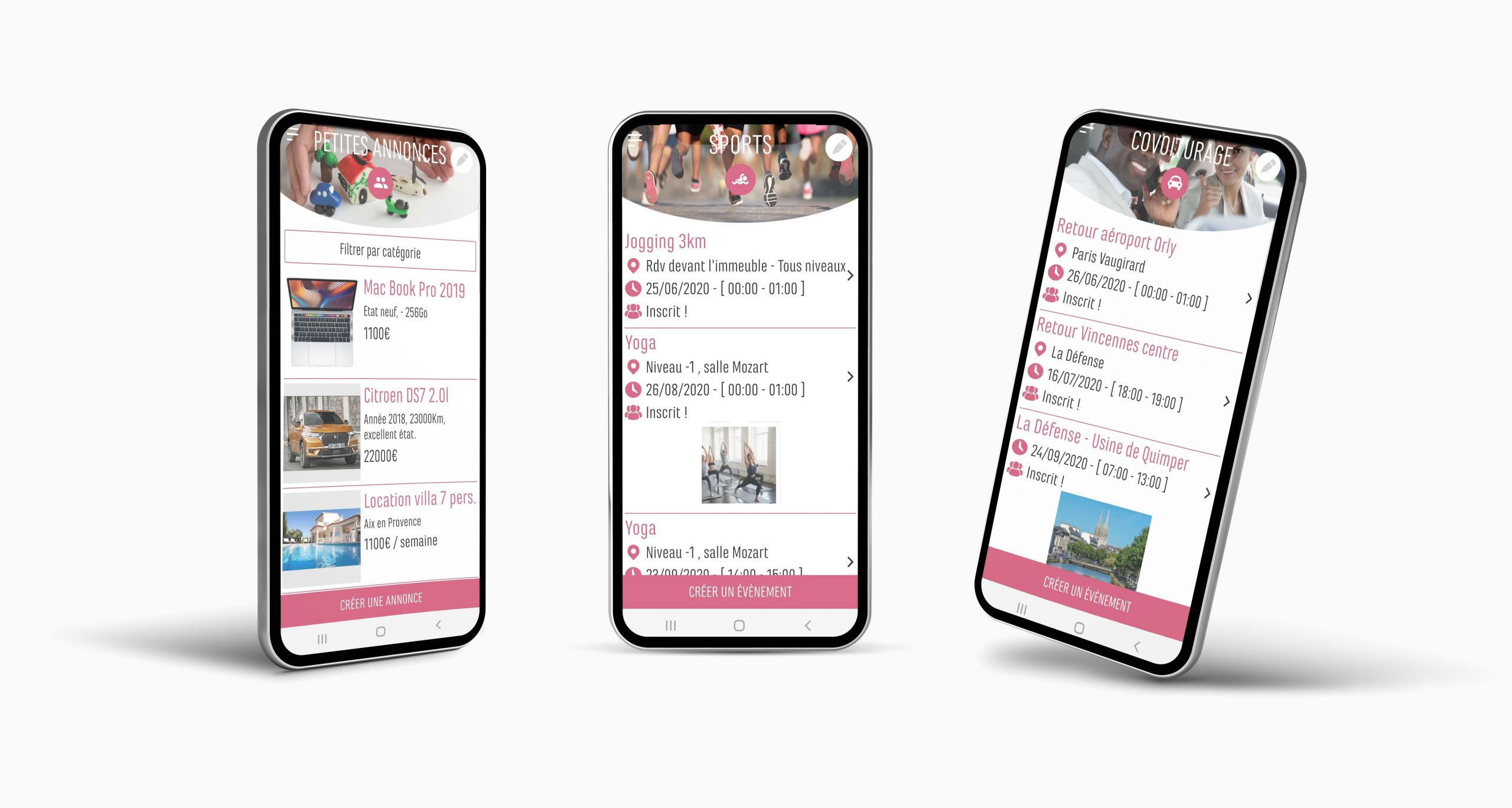 Tool for intervention requests and incident reporting
Each user can report an incident, and generate an intervention request when it detects an anomaly
The request for intervention may include:

Photos, images and comments

A desired date and time for the intervention

The request is sent to the relevant department.

The user can, in real time, follow the progress of the processing of his request.
Download and test the app for free!
Test by downloading the application for free on your mobile.
Create an account using the building code 'test', your account will be validated by us and fully functional within 24 hours!